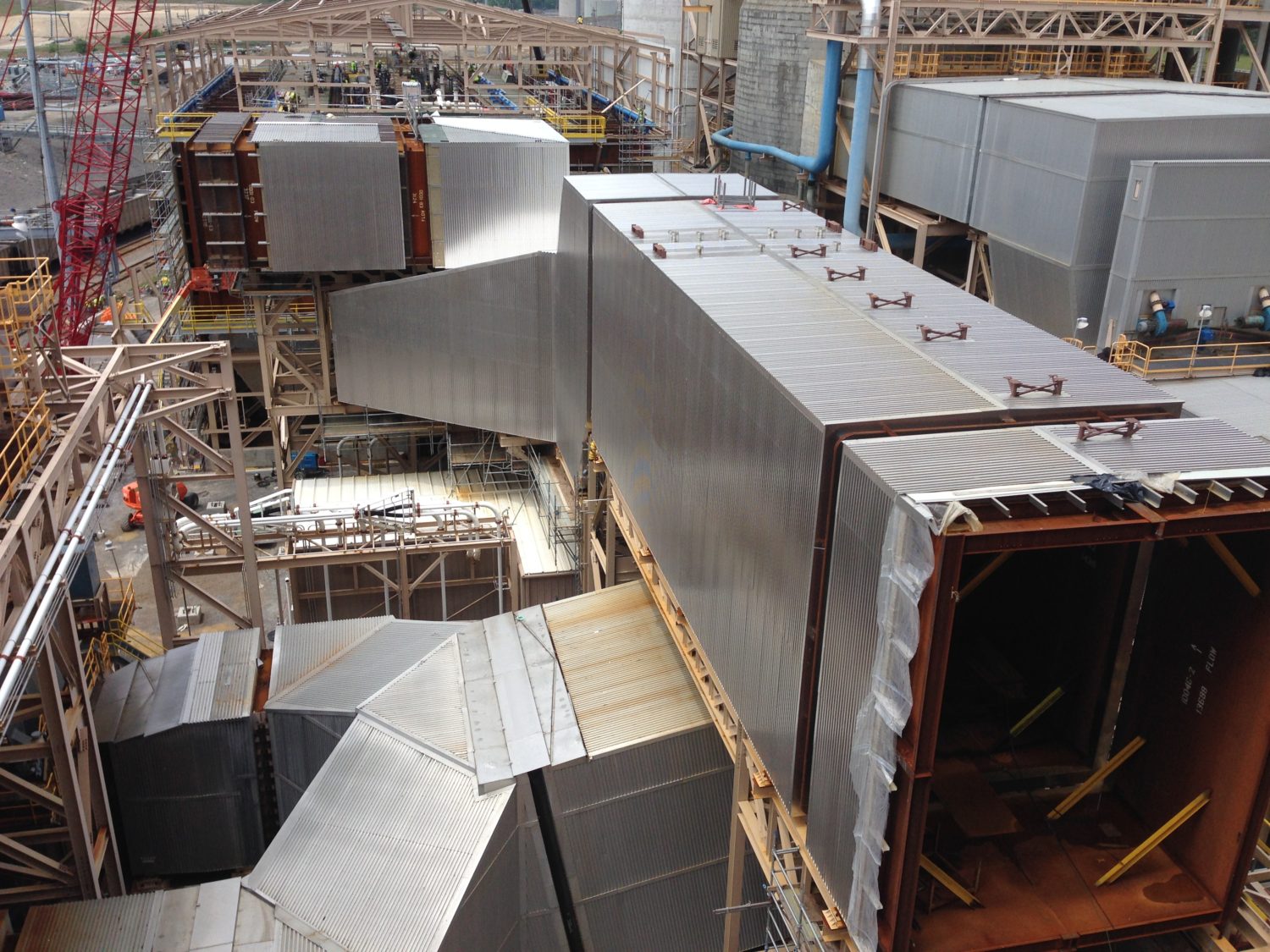 Performance Ductwork
Industrial and utility systems consist of performance equipment – equipment selected and designed to perform a specific function with efficiency. These pieces of performance equipment – boilers, fans, heat traps, APC, etc., are connected with ductwork.
Ductwork has traditionally been thought of as a connector or conduit between pieces of performance equipment as in piping or wiring.   However, with today's material and energy costs, considerable capital, operating cost, and emissions can all be reduced via optimizing ductwork design.
Optimization begins with computational fluid dynamic analysis (CFD) of the gas flow which equalizes flow distribution and minimizes pressure loss (system backpressure).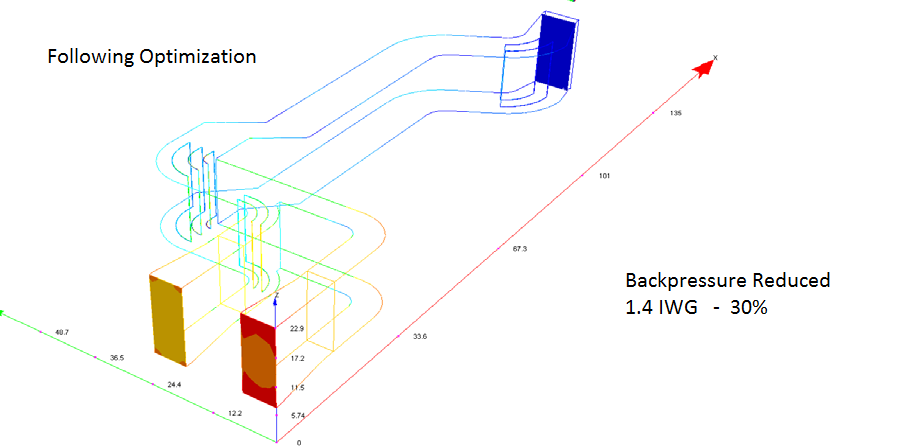 This backpressure reduction is a direct energy cost savings and emission reducer. Additional benefits are even flow distribution to fans, heat traps, and air pollution control (APC) devices, which results in even more operational, energy, and maintenance savings.
As flow optimization nears completion we begin structural design optimization via finite element analysis (FEA). The process optimizes duct wall and stiffener thicknesses, stiffener spacing, expansion joint location, and structural support.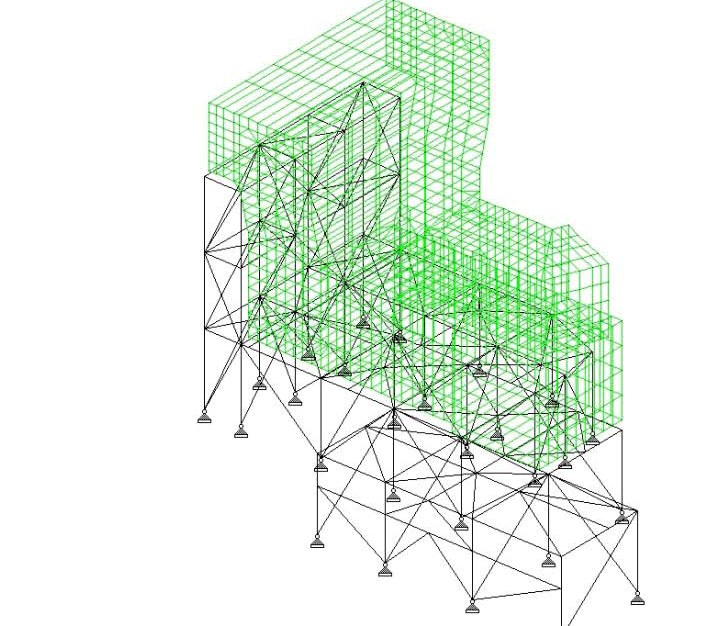 The end result is a design which meets all code requirements without waste in material and labor cost.
Fox Equipment employs state of the art software tools for CFD and FEA –
However, even the best CFD and FEA tools are of little value unless employed by experienced professionals. Additionally, the entire process remains iterative – i.e. the analyst must choose a starting point, then, based on his/her skills and experience, make corrections or additions to the model in pursuit of the optimum performance goal.
Fox Equipment design professionals have more than 100 man years experience in ductwork and stack design. Further, along with our technology partner Eclipse Engineering, we have developed DuctWorks™ – the essential FEA tool for duct design optimization.
DuctWorks™
DuctWorks™ enables full design optimization by eliminating the iterative nature of the CFD/FEA design process.  It functions as a front end engine to Star-CCM or Ansys Fluent, looks at results of a design iteration, compares it to the target, then makes intelligent adjustment design changes before running a new iteration. This process continues automatically until full convergence on the design objective is achieved.
The time savings alone justifies the use of the product, however, the benefits of a fully optimized design accrue to the owner for the lifetime of the equipment.
DuctWorks™ is available exclusively through IES/Eclipse and is fully employed in the supply of Performance Ductwork by Fox Equipment.
Contact Fox Equipment for Performance Ductwork design only or design/project manage/supply services.