Silencers / Noise Control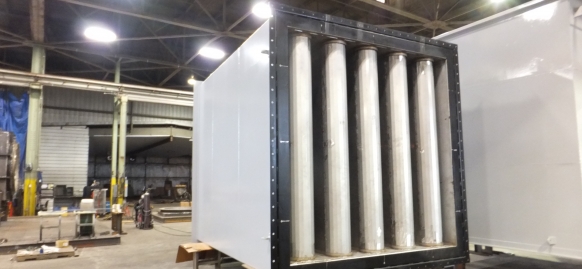 Silencers and Noise Control… Now available from Fox Equipment.
Fox Equipment Silencers are employed on the inlet and outlet of industrial fans and on the discharge of turbine exhaust systems to reduce noise emissions to acceptable levels. Fox Equipment designs and manufacturers silencers to meet specified noise levels while staying within pressure drop limitations.
By-Pass stack silencers on waste heat recovery systems can be provided as an in-house coordinated design package with Fox Equipment Dampers and Expansion Joints.